Michelle Wilk Brings Project Management Expertise to Organic Return
Organic Return is pleased to welcome and introduce our clients to Michelle Wilk, who has joined our team as a Project Manager. Michelle is responsible for working with all clients of Organic Return and ensuring client satisfaction and project success. Prior to joining Organic Return, Michelle worked in the private, public, and non-profit sectors managing various projects and has extensive experiencing in creating new processes, enhancing institutional capacity, and client customer service and engagement.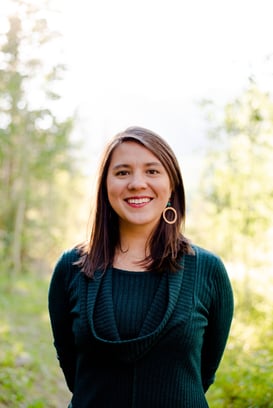 Before joining our team, Michelle helped run the Master of Fine Arts Graduate Program at Western Colorado University, where she worked with her director to double the enrollment in under two years, enhance student and faculty experience, and develop multiple new programs and initiatives. That program continues to thrive because of her contributions in just under three years. Preceding her move to Colorado four years ago, Michelle helped run an elder law firm in San Antonio, Texas for five years, where she maintained significant client caseloads, created new handbooks and processes for the growing business, and managed day-to-day operations of the firm. Over the last decade, Michelle has managed to work full-time and attend school full-time while she pursued and finished both of her degrees. Michelle's skill set, work ethic, and the pride she takes in going the extra mile for clients and co-workers alike will be invaluable to Organic Return as our company continues to grow and take on new clients.
"Michelle is an awesome addition to our project management team. She brings highly effective communication and organization to our team. She has already proven to be a key person in delivering on Organic Return's support and delivery success." -- George Kelly, CEO
Outside of the office you will typically find Michelle going on long walks with her two dachshunds, Schroeder, and Sally, down the streets and trails of Gunnison, Colorado. She is also an avid reader, traveler, and enjoys planning and hosting events for her friends in family whenever possible. Her latest personal project is training to run her first marathon in Escalante, Utah this October. Good luck Michelle, and welcome to the team!